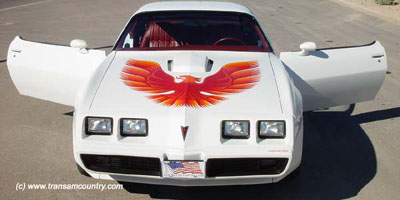 1979 Trans Am owned by Jon O'Neall
Being the December "Bird of the Month" is a special thing for this sweet white Trans Am with red/orange decals. You see It was built the last week of November in 1978 and delivered to its' new owner in December. I guess Happy Birthday is in order.
Oh….the red and white colors go great with the holidays too.
---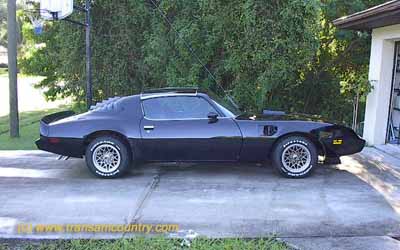 1981 Trans Am owned by TAC Club member Ed Madrid
This Trans Am has recently been treated to flowing black paint and is awaiting the installation of the decals. Ed's TA originally came as a hard top, but Ed had fisher t-tops professionally installed. His TA also has the WS6 suspension and a set of 15×8″ snowflakes.
---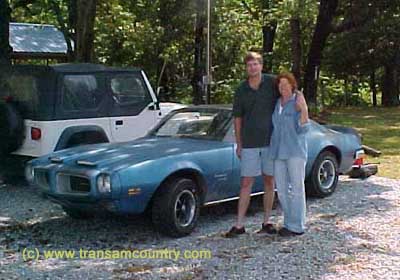 1970 Formula owned by John Parham
This Formula comes with a 400 / 4-speed. John wrote "It has 84,000 original miles. No A/C. No tach. 3.55:1 12 bolt rear (COX). Original #'s carb, #12 heads and intake. Needs TLC, but it'll take a new 6-speed T/A up to 110 (no overdrive after all)."
---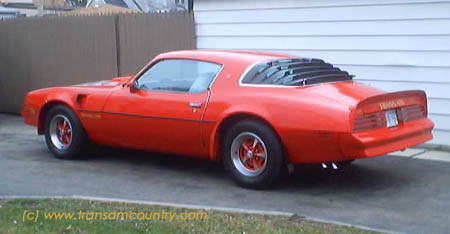 1977 Trans Am owned by Ben (?)
Ben's Trans Am is original with its Buccaneer Red paint. The interior is white deluxe vinyl and in good condition. The engine is a Pontiac 400 with headers and custom dual exhaust outfitted with glass packs.. Ben says that minor body work and paint/decals are in the works.
---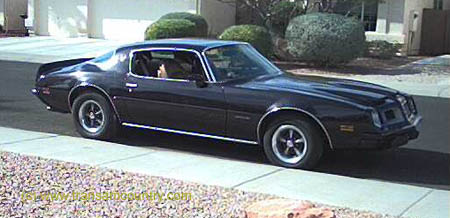 1975 Formula 400 owned by Ken Austin
Ken's Formula is pretty much original with a Pontiac 400 4 barrel motor.  All the numbers match by the way. It still has the original exhaust and stock rally II wheels and all the chrome molding. It has a little over 109,000 miles on it right now. Ken has owned many Trans Am, but he wanted something a little different. When was the last time you seen a early-mid 70′s formula ?
---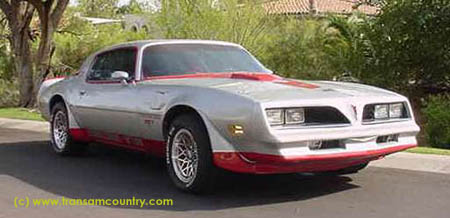 1978 Macho Trans Am owned by Alan Monroe
This awesome Trans Am is outfitted with a W72 400, which has been rebuilt for performance and a 4spd transmission.
---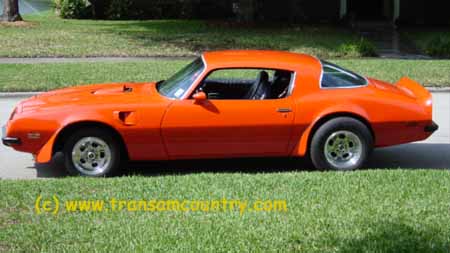 1975 Trans Am owned by Pete Gunston
Pete's Trans Am is an original 400 4spd car that has rebuilt for performance. As you can see Pete has modified his Trans Am with Chevy hugger orange paint and Weld rod lite wheels.
---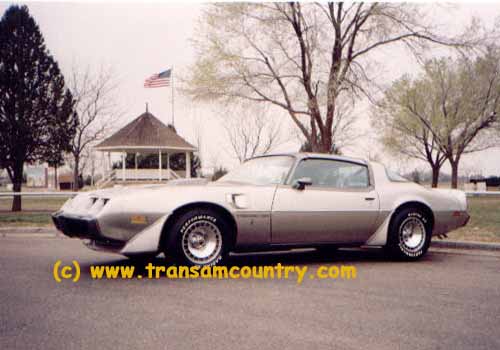 1979 10th Anniversary Trans Am owned by Steve Fairweather
Steve's Trans Am is in excellent condition as the above photo shows. It has 25,000 original miles on it and comes with and automatic transmission and 403 Oldsmobile engine.
---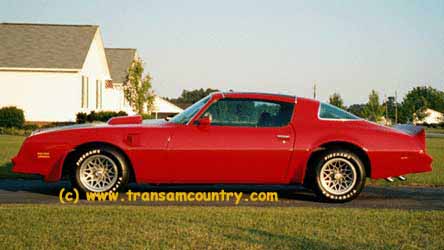 1978 Trans Am owned by Jeff Jordan
This beautiful car came original myan red but was repainted in 1992. All of the original decals were removed and custom airbrushed graphics were applied with an original look in mind.
This Trans Am has deluxe black lombardy interior, WS6 suspension and a 403 Oldsmobile engine. Susan boast's that his Trans Am will chirp all three gears and is a blast to drive with the T-tops out.
---