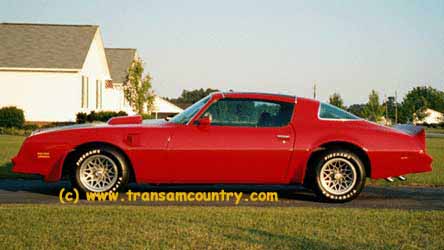 1978 Trans Am owned by Jeff Jordan
This beautiful car came original myan red but was repainted in 1992. All of the original decals were removed and custom airbrushed graphics were applied with an original look in mind.
This Trans Am has deluxe black lombardy interior, WS6 suspension and a 403 Oldsmobile engine. Susan boast's that his Trans Am will chirp all three gears and is a blast to drive with the T-tops out.