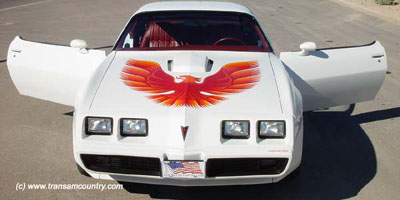 1979 Trans Am owned by Jon O'Neall
Being the December "Bird of the Month" is a special thing for this sweet white Trans Am with red/orange decals. You see It was built the last week of November in 1978 and delivered to its' new owner in December. I guess Happy Birthday is in order.
Oh….the red and white colors go great with the holidays too.